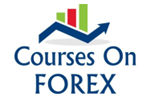 The forex blog traders history started In January 2012 Courses on Forex opened a new Forex trading account that went on to make 1,250% profit during the year. The profit was made over 75 trades and without a single loss. The  account was to become that of the forex blog trades. Every trade entry and exit was posted on the www.the1stmillion.wordpress.com. The blog itself is amazing and has an almost unheard of 100% score on domain authority. Here is our story.
Courses On Forex are providers of DVD based training for home based forex traders. We wanted to demonstrate that the methods that we use and teach do actually work. We came up with the idea of opening a new trading account and then reporting every trading action within a minute of it happening. This speedy blogging was intended to ensure that as well as being honest we were seen to be honest. The trading account started with £1,000 and ended up worth over £13.500. Almost all of the forex blog traders have now taken up our training and they are extremely pleased with it.
The Forex Blog Traders – the concept
The idea of starting the forex blog traders with only £1,000 was to show that significant money could be made from a small base using our methods. We could have started with as little as £250 but it is increasingly difficult to find a broker who will allow an account to be opened with less than £1,000. We very much hoped that £1,000 would put our methods within reach of as many people as possible. We also keep the cost of our training low, again to keep it within reach of as many people as possible. When not on promotion it costs £300 and on promotion it is sometimes half that price. We would prefer not to charge at all but find that people "need" to pay something in order to value and take almost anything seriously. (See website for Easter 2013 50% off promotion)
Trading Methods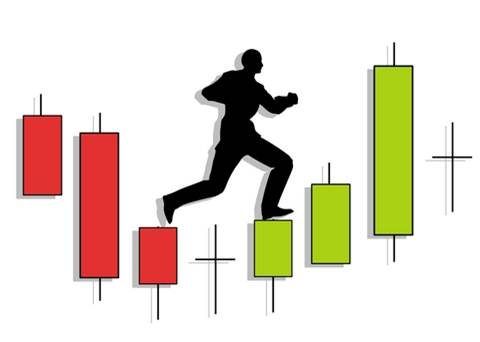 Our trading methods, as used in the forex blog traders account, are very easy to follow. We have done everything that we can to keep it simple. The method only uses one currency pair, the £UK and $US. We also use very few trades and just 10 minutes of trading or so per day.
So, off we went. Initially, we used tiny little trades. Our trades, which were generally made just one at a time and we never had more than two trades running at once. We used a percentage of our equity as a way of deciding how big our trades should be. That percentage was just 0.06% of the equity in the account. With our opening equity of £1,000 that meant that the first trades were due to be just £0.60p. We actually cheated at first and rounded this up to £1.00. This meant that for every 1 Pip that the £UK moved up or down against the $US we would make or lose £1.00 depending on whether we got the up or down movement prediction correct.
Our training provides people with some unique trading tools including the automatic placement of price direction change levels that move each day as the market opens. We used these to determine whether to trade each day, what price to enter the trade at and whether the trade would benefit from a rise or fall in the currency pair price. These lines, known as Jeff's lines – after me! – can also be used to determine when to take profit. However, I admit, more often than not we tended to take our profit too early. We missed out on a considerable amount of profit by doing so but, hey, we did good!
Many traders spend far too much time watching their trading screens and frequently over trade by using too many trades as well as trades which are too large. Our trading year only involved 75 trades. With around 250 trading days available in the year we only traded on 30% of the available days. This is an average rate of trading of just 3 trades per fortnight. This is partly because our trading methods only produced a modest number of trades and partly because I took seven weeks holiday during the year!
The Profit – and the absence of loss!

The profit for the year was just over £12,500 which is an average of £166.67 per trade. At the start of the process gains were much, much smaller; sometimes just £20 or so. By the end the profits from each trade was typically several hundreds of pounds.
Just as remarkably as the profits we did not have any losses; not a single loss in the whole year! It is frequently reported that as many as 95% of forex traders lose money making our performance outstanding by any measure.
One reason that we don't make losses is that we do not generally advocate the use of stop loss orders. Stop loss orders involve taking a loss if and when a trade goes against the trader by a pre-determined degree. This is intended to stop losses running away and denuding all of the equity in a traders account. We teach and use alternative defensive strategies, mainly based on hedging, that are more effective and which do not lead to losses.
However, yet more amazingly, our trading during the year, did not EVER require us deploy our techniques! You will be pleased to hear though that they have actually been "tested under fire" in other accounts over a considerable period and through a huge variety of market conditions.
Looking Forward to Blog Trading in 2013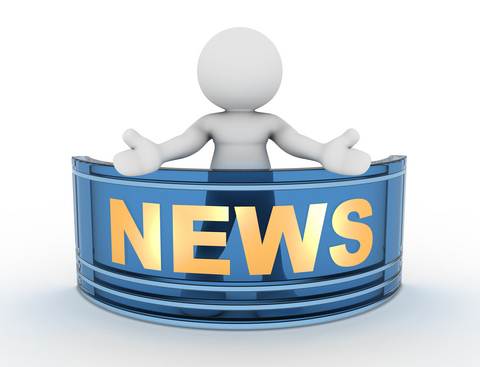 For 2013 we decided to change things around a little. First we decided to involve more people in the project. We put a call out through our live trading blog at www.the1stmillion.wordpress.com for volunteer participants. We closed the door after 26 people came forward with £100 each to put into the trading account. I added my own £100 to the pot and opened a fresh new account with a starting equity of £2,700. We are sharing 100% of the profits equally amongst the members.
£2,700 is more than I wanted to start with but it got hard to turn people away! The second change was to put a target gain in place. The target was to increase the starting equity through trading over the year to £25,000. However, the target was set when we expected to have 10 members of what has now become known as the blog traders. The target profit, basically twice the 2012 level, would therefore have been 2,400%. As it is the target, by virtue of the additional members, is now a gain of £22,300 or 826%. However, informally, the target is now to end up with £30,000 which is a gain of £27,300 or 1,011%.
The target is broken down into monthly segments. To be achieved it requires a COMPOUND monthly gain of just under 25%. The actual target for month 1 which is March 2013 is a gain of £667 or 24.70%. This article was written on the 21st of March and, I am delighted to report, the target was reached yesterday on the 20th of March. To stay on target we now need to hit a total gain of £1,499 or 55.52% by the end of April 2013. We have 29 potential trading days to achieve this in although a couple of these are Easter public holidays. We have an average of about £28.48 per day to make.
Take Things Forward – Learn how to trade like the blog traders
For Easter 2013 Courses On Forex have a special offer: 50% off our main DVD based home learning course. You can get modules 1 & 2 of our seminar free of charge at www.coursesonforex.co.uk. There is time to evaluate these and to still take advantage of this offer if you act now.
Follow Us – visit our website for a FREE gift.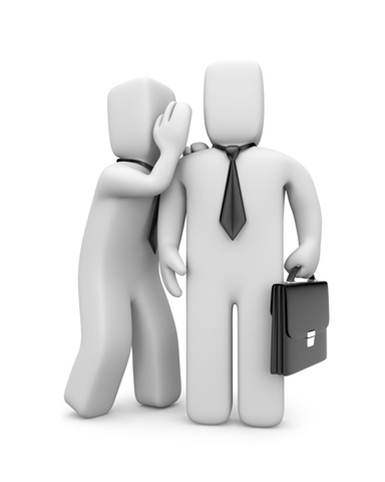 Follow Jeff's blog, let us know that you are following with a comment, and we will send you our Excel based trading target and record tool exactly as used by the blog traders.
Learn more about Courses On Forex at www.coursesonforex.co.uk and follow our progress in real time at www.the1stmillion.wordpress.com.
Jeff Fitzpatrick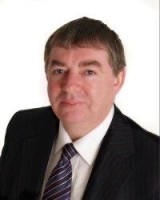 Jeff Fitzpatrick is the author of this article, he trades on behalf of the blog traders and developed the trading techniques used in it. He is available to speak, train or to guest blog and is always happy to discuss trading or to give advice on techniques. He is also open to test and review new techniques, products, services etc. Contact Jeff Fitzpatrick at jeff@ravenglen.com.