What do you need to trade forex? – In brief:-
What do you need to trade forex? – read on
·

       

Computer, tablet, smartphone or similar linked to the internet
·

       

Broker and trading platform software
·

       

Knowledge, understanding and practice
·

       

Trading tools
·

       

Trading rules
·

       

Coaching and mentoring
·

       

Money – around £800 ($1,200) for training, coaching & initial capital
·

       

Time but not as much as you would think!
Hardware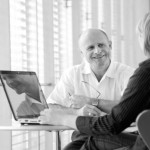 what do you need to trade forex? – Forex trading does not require a huge amount or hardware or expensive kit. Virtually any old device that can be linked to the internet will do. It does not need to have big processing power or even a particularly fast connection.
I find trading on a PC or laptop visually more comfortable but could trade equally well on a tablet or even on my smartphone. So, hopefully, as you are reading this, you won't have to go out and buy anything new for the purpose of trading forex at least.
Broker and trading platform software

The "whizzy" screens that you see on TV news items about trading, showing lots of charts and numbers, having "Trading Platforms" on them. Don't be daunted by these, you will soon see that they are quite simple to understand and follow. I would expect anyone to get the gist of them within a couple of minutes if they are explained properly.
Some good news, the trading platform software is generally FREE to download and use. Don't worry about the "poor old" suppliers though; they make plenty of money in other ways.
The trading platform software that I use and recommend, and probably the most common amongst home traders, is called MT4. It is not really possible to just get hold of trading software and to start trading. We have to go through a broker and it is the brokers that provide MT4 or an alternative to us. I use a broker called GKFX and they have links from the sidebar of this website through which you can set up either a "demo" (practice) account or a live account.
Knowledge, understanding and practice

Most forex traders fail and most of those that do fail do so because of a lack of knowledge, understanding and practice. While Courses on Forex would obviously like to your provider of knowledge, understanding and practice, we would rather you got these from anywhere at all if not from us! Training and practice are essential.
Other articles in this blog outline why we believe that we will give you the best chance of success and I would encourage you to read at least some of them before deciding to go elsewhere. One of the main differences is that we teach you to "hedge" rather than to simply take a loss when trades go against you. Using hedging you should NEVER have to take a loss.
So, acquire some knowledge please. At worst read books, articles and blogs. Read them and re-read them until you have a very good idea of what forex trading is all about. The courses on forex material is in DVD and pdf format so that it can be "gone over" as many times as needed.
As far a practice is concerned, there is good and bad practice. Please don't practice bad behaviour. Learn what best practice is and then practice that.
Trading tools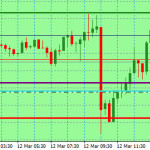 I use the term trading tools to cover a multitude of on and off-screen indicators, calculations and all kinds of weird and wonderful things. There are hundreds, if not thousands, of different trading tools available. I have tested and used many of them.
Talking to forex traders you quickly realise that they all have their favourites and that includes me. Like most traders I tend to focus on just three or four "indicators". In my case, I came from a complete lack of trading knowledge but with a huge amount of simple observation. I found the following useful and teach all of them in my Courses on forex, in no particular order:
1.      Bollinger Bands – basically a set of three lines tracking around the trading screen. The centre line is a simple moving average. There are two other lines one above and one below the centre lines (based on standard deviations but you just don't want to go there!). The outer lines converge and diverge and how the price is moving in relation to the three lines gives various signals to enter or leave a trade.
2.      Jeff's Lines – if I say so myself, these are just amazing and everyone who has seen them swears by them! I noticed that there are various price points that the price of the GBPUSD currency pair movement tend to change direction at. These points alter every day but I provide you with a small piece of software that ensures that they are re-drawn every day. The screen shot above shows them in action. This was taken at a random time – don't forget the lines were in place before the price chart was populated.
3.      The Rule of Thirds – Its simple, we don't sell when prices are low and we don't buy when they are high! All I have done is work out what high and low mean in this context and then coloured the trading screen to keep people reminded of whether we are in a high or low price area.
I also use a couple of other tools including targeting tools and some, such mathematical principles such as those of an ancient mathematician call Fibonacci. Don't worry; you won't need to understand the theory behind any of the tools. Most work just like traffic lights, just go on green, stop on red and be cautious on amber!
Trading rules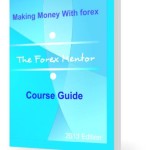 Over the last couple of years I have developed some self-imposed trading "rules". I have also continuously re-examined and revised these as I have gone along. An example of such a rule is one that controls how many trades and the size of trades in play. This helps to keep me from over trading or becoming over exposed.
The Courses on forex material includes the latest version of all of my rules and because I provide life-long support and mentoring they will always be updated. This is important as the rules can change because the trading environment has changed, not just because a better rule has been devised.
Coaching and mentoring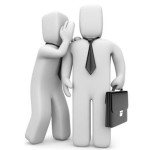 It is possible to become a good trader without on-going coaching and mentoring. However, it is just so much easier to get there with it.
Becoming a good trader requires practice and experience. Some of that experience can only come with time – because it takes a long time for the trading environment to throw up the many sets of trading circumstances that can and do arise at various times.
The Courses on forex training programme includes life-long support and mentoring with updates and the ability to ask me questions directly via email, telephone and Skype or even face to face as I travel widely.
Money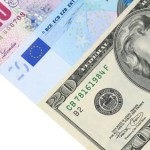 Prospective forex traders will need some money. It will be needed to acquire the knowledge and understanding of trading and also as an initial input of equity to trade.
Paying for training can be expensive. Some providers will happily charge more than £2,500 ($3,750). Courses on forex normally charge £300 ($450). We make our money from trading and not training as many seem to want to do. We see no excuse for exorbitant fees. However, our experience tells us that it is better if folk pay for training as it is simply not taken seriously enough when it is free.
The trading pot or initial equity could be as low as £250 ($375). I actually started with £1,800 ($2,700). In month one I more than tripled my initial sum and withdrew my stake. By month 5 I had made £70,000 ($105,000) and by month 8 I had made ($234,000). While this was no less than brilliant, if I say so myself, I can't promise that you would be able to do the same. However, I know that I could have achieved the same result even if I had only started with £250 ($375) it would have taken me around 4 weeks more than it did.
The problem is that many brokers have a minimum initial equity requirement; but shop around not all do!
By the way, I have been known to waive the training fee or to allow it to paid out of trading profits if needs be and the person is very keen!
Time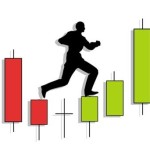 Three elements of time are involved; learning time, trading time and growing experience time.
It will probably take you about 10 hours to go through the training material to the point at which you have a thorough understanding. You can take as much or as little time over this as you need and can spread the time over as many days or weeks as you wish.
In terms of trading time, this can be as little as 10 minutes per day. More time will give more profit.
Experience growing time is to be measured in years and again emphasises the need for on-going support, coaching and mentoring.