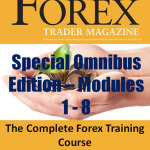 Courses on Forex and The Forex Mentor were set up specifically to help home traders to make money from forex trading and spread betting; quickly, easily and safely. We have developed successful trading techniques and strategies that anyone can use to create income.
About us – Why people like our techniques and training
We get great results. Other forex training providers promise the earth and often cost the earth too. However, rarely if ever, do they either show actual results or offer unlimited support until you "get it" – forever if necessary!

 We stand by our work. All of our feedback, good or bad, is published. However, we simply don't have any bad feedback to publish! No-one has undertaken our training and asked for their money to be refunded.
We work with clients near and far. Most of our trainees are based in the UK but word is spreading fast, and we now have customers across Europe, in the United States and Australia too.
We started out just like you. Until September 2010, I had not traded forex at all though I did have experience trading stocks and options. I started forex trading with £1,800 and in 4 months made £70,000 and after eight months I had made £156,000. Almost all of our team are successful home forex traders taught to trade by me.
We are different. Most forex trainers teach that making losses is inevitable, normal and unavoidable. We don't and see any reason why a loss should ever be taken except to release trading capacity to increase overall profits. Our techniques were developed in isolation, without us knowing that losses were considered "normal". We regularly amaze professional traders and forex traders with our techniques and performance.
About us – Our Team
The Forex Mentor team are all mature and in most cases they trade forex successfully. One or two have never traded but aspire to do so, and they bring other skills to the mix, such as IT skills.
We want to grow the team and are looking for people to join us in training people to trade forex successfully and safely. In particular, we would like to hear from people interested in taking on our business in new countries or who would like to become affiliate marketers. Please get in touch if you would like to discuss the opportunities or to find out more.
About us – Our history
Our company began to get involved in forex training in 2011. We started by running live seminars in hotels and then added "webinars" to the mix. We have run seminars across the UK and have had a great deal of referral and repeat business. The company has made many friends, in the true sense of the word, not just Facebook friends.
In 2012, we decided that we could help far more people if we developed our material into a home study pack and continued to provide second to none support for our trainees.
We may run more seminars, particularly if we are invited to do so by groups of like-minded people. However, the main thrust of our work, for now, at least, will concentrate on spreading the word via home study. This method of delivery also significantly increases access to our training by allowing costs to be kept low. It is central to our mission to bring financial freedom to as many people as we possibly can.
About us – Our values, beliefs and quirks
The guiding principle of everything we do is to bring financial freedom to as many people as we possibly can.
The only reason we provide training and mentoring at all is to bring financial freedom to as many people as we possibly can. I constantly see people in need of financial help. The causes of their need are as many and varied as the stars – unemployment, recession-hit businesses, inadequate pensions, ill health, lack of opportunity.
As individuals, most members of our team don't have to work as such. They could stay at home and trade a substantial income while enjoying lots of free time. However, we hold the common belief that we owe it to society to teach others, particularly being surrounded by so many people in need of what we have. We simply can't stand by and watch while so many suffer.
We take plenty of time to trade for ourselves and don't rely on this business for our main incomes. Hence, our costs and, therefore, our prices are very low.
It is our sincere belief that trainees must pay for our training to value it. We have found that giving the training away leads all too often to a lack of emotional commitment and motivation to learning. This conclusion was reached on the back of experience.
If people genuinely can't pay and can't find the minimal capital requirement for trading; we will do everything possible to give them a helping hand to get to the point of being able to come on our programme.
We don't try to win awards or accolades. There is simply no-one out there that is in a position to judge us, apart from our customers. We don't need any evidence other than our results and client testimonials to tell us whether we are on track.
About us – Other values that we hold
Give customers the same advice we give to friends and family.
Treat every customer as one of our own.
No "smoke and mirrors" straight forward, simple techniques only.
Tell customers the truth even if they don't want to hear it.
Help every customer to the best of our ability.
As a customer you can expect to:
Work with someone who seeks to understand your needs.
Receive personal customer service from someone with the authority to make things better quickly and without fuss.
Get an excellent return on your investment in our training.
Have your confidentiality and privacy preserved at all times.
And we in return expect you to:
Take action to implement what we teach you.
Be serious about wanting to learn what we teach.
Commit to the time and effort needed to learn and practice.
Respect our confidentiality by not publishing our materials or methods.
Ask questions no matter how unintelligent you think they are.
Provide us with honest feedback, good and bad.
About us – Our chosen charity
Our chosen charity for 2013 is Help for Hero's.
So, what Will you do next?
Get straight on with learning and Making Money With Forex? Visit our store by clicking on the underlined text in this panel.
Have a good look around our website and blogs to learn more before deciding?
To try the first two modules of our home study course Making Money With Forex free & without obligation just click anywhere on this underlined text.
Ask any questions that you may have. Just click on this underlined text to go to our "contact us" form.
To see our Live Trading Blog to see our results past and present click on this underlined text Follow-us or leave a comment, we would really like to hear from you.
Check our Blog to get a more in depth understanding of some aspects of our methods by clicking anywhere on this underlined text Leave a comment or follow-us. It would be great to hear from you.